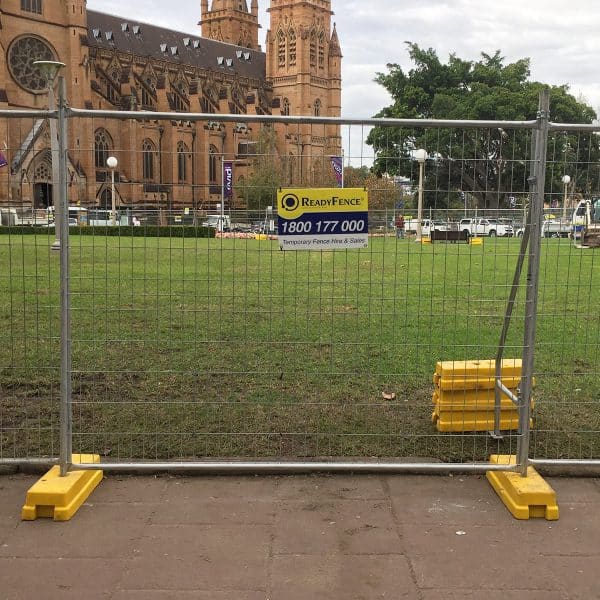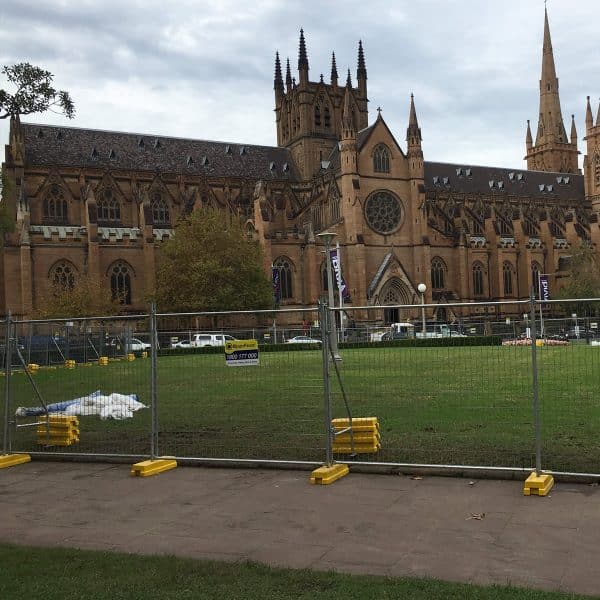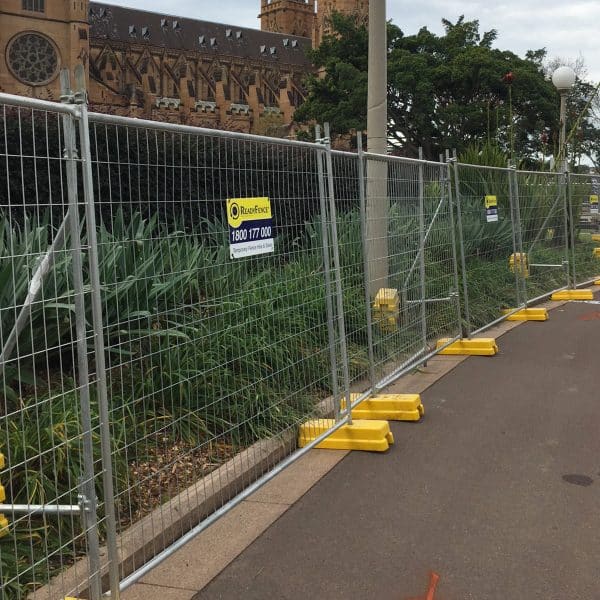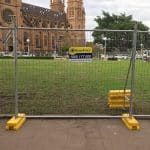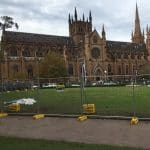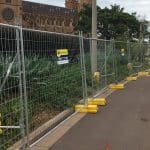 Light Gauge System
Description
Specifications
Description
The Light Gauge panel system is manufactured with high-quality steel, mesh and welding procedures which is hot dipped galvanised after welding, making the panel more robust and stable. The panels are locked together with hot-dipped galvanised steel clamps providing extra strength and stability.
The yellow concrete capped footing blocks use high-grade plastic with UV rating to avoid fading. The blocks are filled with a complex concrete mix to add weight and stability to the system. See accessories for bracing, shade cloth, handrail, gates and dog mesh.
Ready Fence has been granted a design certificate to meet AS 4687-2007.
Panel:
Overall: 2.1m high x 2.4m wide 32mm OD pipe with minimum 2.0 mm wall thickness
Mesh wire infill: 4mm 150mm x 60mm spacing
Finish: Hot dipped galvanised steel
Weight: 22KG
Blocks:
Overall: 560mm long x 190mm wide x 135mm high
Weight: 31Kg